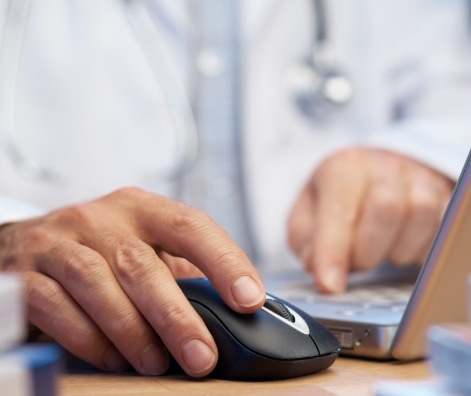 Healthcare IT requires a special blend of technical expertise, industry knowledge, and attention to detail that not every provider can deliver. At CloudSmart IT, we've spent decades adapting to – and thinking one step ahead of – the changing healthcare IT landscape. With security as our top priority, CloudSmart IT acts as your 24/7 IT support partner, keeping IT running smoothly so you can deliver the best care possible.
Specialized for
Healthcare
In the healthcare industry, secure handling of IT processes is a necessity. CloudSmart IT will help your practice, hospital, or company find the right balance between flexible functionality and tight security, with a laser-focus on compliance. Our "white-glove" approach to service means we'll design a custom solution for your needs and be there to support you, no matter what.
We're proud to serve the healthcare industry in the Nashville, Brentwood, and Franklin communities with quality, customized managed IT services including cloud computing, SaaS, Network Security and VoIP.
Call Now to Speak to an IT Expert
Our professional team of IT experts understand the unique technical needs that come with the healthcare industry. We offer everything you need in IT support to keep your day to day operations running smoothly.
If you're looking for specialized ongoing IT support from a team you can trust, we are ready to help.
Book a call to discover how we can best suit your unique professional needs.
We are a small business working in the medical community with other small business and have been on a break-fix model for years. After adding a server and needing to comply with HIPPA we decided to let CloudSmart IT handle all of our day-to-day IT operations. Our main applications, network and computers just work! We don't have to worry about any issues and if we do have issues they are there to help us when we need help even by text message. Customer service and support are king in our business and that is what we get with CloudSmart IT. It is nice to find a company that knows service, as that is rare these days. We highly recommend them to your small business. Thank you CloudSmart IT for taking care of us!